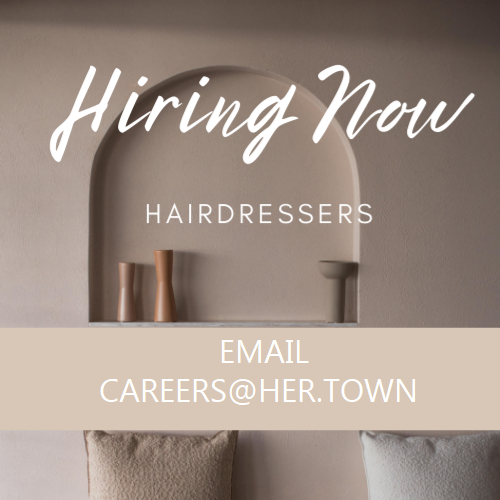 Job Description
Got a flair for hair and want to be challenged?
Her Town is taking expressions of interest from motivated, enthusiastic and talented hairdressers to join our team of stylist.
To be successful applicants will need to possess;
Hairdressing Experience (Apprentices welcome to apply)
Outstanding communication and customer service skills
Able to work as part of a team
Take on feedback
Work in a fast paced and dynamic environment
Exceptional Attention to detail
About Us
Her Town is about creating a fun and engaging environment for our customers. With our custom built bar downstairs and neutral tones our aim is to create the perfect escape for our clients for a truly memorable experience.
The team at Her is all about empowerment, that starts with a positive mindset and  good vibes. We have a zero tolerance policy on bullying and work place harassment.
If you think you have what it takes to be successful send us your resume and a short email on why you want to work here.
What do you get?
A fun and vibrant workplace
Ongoing training and support
Passionate and like minded people
Note: Due to volume of enquiries we wont be able to provide feedback to unsuccessful applicants.